There are lots of winners in this month's bulletin.


I'd like to personally congratulate Professor Dayong Jin who received one of this years' Prime Minister's Prizes for Science, and Dr Jacq Romero who received a L'Oreal Australia For Women in Science Fellowship, as well as all of those who received NHMRC grants, and those elected Fellows of the Australian Academy of Technology and Engineering. You can read more about all of their achievements below.
In this bulletin, you'll also hear about the work of this year's Bragg Medal for best PhD thesis. Dr Daniel Leykam from the Australian National University won the prize for his thesis titled "Wave and spectral singularities in photonic lattices". The award will be formally presented to Daniel in the near future – until then we offer him our sincere congratulations and best wishes for a deep and inspired career to come.
The final countdown is also on to our Summer Meeting. You've still got time to register to join us at UNSW from 3-8 December to hear about the latest developments across all the AIP's focus areas: Astronomy and Space Science; Quantum Physics; Atomic, Molecular and Optical Physics; Women in Physics; Nuclear, Particle and Plasma Physics; Condensed Matter Physics; and Education.
The first day of the Conference is an Undergraduate Symposium and travel grants are available, but they close on Tuesday 14 November.
And last, but not least, inspiring women in physics are currently being sought for two public speaking engagements:
The AIP is looking for an inspiring woman in physics to bring to Australia in 2018 for our public lecture series. Who would you like to see on our shores? Make your nomination today.
VicPhysics are also seeking speakers for their Women in Physics breakfasts to be held early next year, which is a great opportunity for our young women in physics to raise their profile.
Please consider those you think would relish these roles and give them a nudge to nominate.
Regards,
Andrew Peele
President, Australian Institute of Physics
aip_president@aip.org.au
Summer Meeting
Science in the Sydney sun
Still time to register for the AIP's inaugural Summer Meeting

The Australian Institute of Physics warmly invites all to attend the inaugural Summer Meeting, to be held 3-8 December at UNSW.
This exciting new conference series, to be held in years alternating with our major biennial Congress, is designed with young researchers particularly in mind. It's a chance to connect with your community, share your work, gain valuable conference experience, and learn what's new across the full spectrum of contemporary physics, from plasma dynamics to optomechanics.
Registration is still open so don't miss out! Join your fellow physicists for a balmy Sydney summer spent in the best way possible – good food, good drink, and rigorous scientific discussion.
Details of invited speakers and the program are now available at: www.aip2017.org.au
A couple of highlights at the Summer Meeting:
Physics Education Group Lunch – bring your talking points and a healthy appetite to this meeting of science educators on 

5 December

, held within UNSW's fabulous physics lab.
Undergraduate Symposium – everything you wanted to know about pursuing physics at a higher level will be discussed in one omnibus session on 

Sunday 3 December

, kicking off at 11. Lunch, tea, and a BBQ dinner will all be provided. Find out more.
Undergraduate Travel Grants for Summer Meeting – close 

14 November
Up to 30 Travel Scholarships will be available to attend the Undergraduate Symposium. These will cover flights to Sydney (up to $250, $400 for WA attendees), accommodation from Sunday 3 Dec – Friday 8 Dec(Saturday 2 – Fri 8 for WA attendees), Conference registration and $300 for associated expenses. To apply you must:
Be a 3rd or 4th year physics students at an Australian University
commit to attending the AIP Summer Meeting and Undergraduate Symposium
Complete the application form here www.aip2017.org.au/undergraduate-symposium
The deadline for applications is 14 November 2017.
AIP News
Lattices of light – the best PhD thesis of 2017 awarded Bragg Medal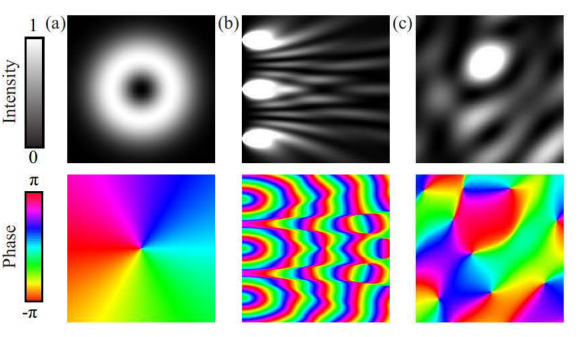 The 2017 Bragg Gold Medal winner is Dr Daniel Leykam from the Australian National University for his thesis titled Wave and spectral singularities in photonic lattices.
The Bragg Medal, instituted in honour of William and Laurence Bragg in 1993, is awarded every year to a single PhD student recently graduated from an Australian university whose thesis is judged to be particularly outstanding. Each university may nominate only one candidate per year.
Dr Daniel Leykam carried out his PhD work at ANU's Nonlinear Physics Centre, specialising in the field of singular optics – the study of structured light. Just like leaf litter gathered in the eddies of a rushing river, lattices of light waves can be used to trap and manipulate microscopic particles, with a fineness and sensitivity that makes the most careful mechanical approaches seem clumsy.
It may sound like science fiction, but such 'photonic lattices' could have wide-reaching impacts in the not-too-distant future, from spectroscopy to solar power, astronomy to computing. Dr Leykam's work brings this future a little bit closer, delivering new insights into the 'singularities' – the eddies in the flow – that make such manipulations possible.
NSW AIP Postgraduate Awards Night and AGM – nominate your best students
The NSW AIP Branch will hold its Annual Postgraduate Awards Day on Tuesday 14 November 2017.
The event includes student presentations, awards, the AGM, and guest speaker, immediate past AIP President Warrick Couch.
Each university in NSW is invited to nominate one student to compete for the $500 prize and Postgraduate medal on that day.
The Royal Society of NSW will also award the Jak Kelly Scholarship prize of $500 as a separate award category for this event.
Students nominated for the awards will also be invited as guests for the NSW AIP Branch annual dinner that follows the presentations. These awards have been created to encourage excellence in postgraduate work, and all nominees who participate in the Postgraduate Awards Day will receive a special certificate recognising the nominee's high standing.
Join us at the University of New South Wales, Business School Lounge on the top floor of the Australian School of Business, Kensington Campus from 2pm for the following activities:
2 to 5pm

 – Student presentations

5.30pm

 – Refreshments

6pm

 – AGM

6.20pm

 Presentation of Awards and Prizes

6.35pm

 Guest speaker (Professor Warrick Couch)

8pm

 – Annual dinner at Giovanna Restaurant, 285 Anzac Parade, Kingsford
This event is proudly sponsored by the Australian Institute of Physics, The Royal Australian Chemical Institute and The Royal Society of New South Wales.
November in WA – lectures, conferences, and the AGM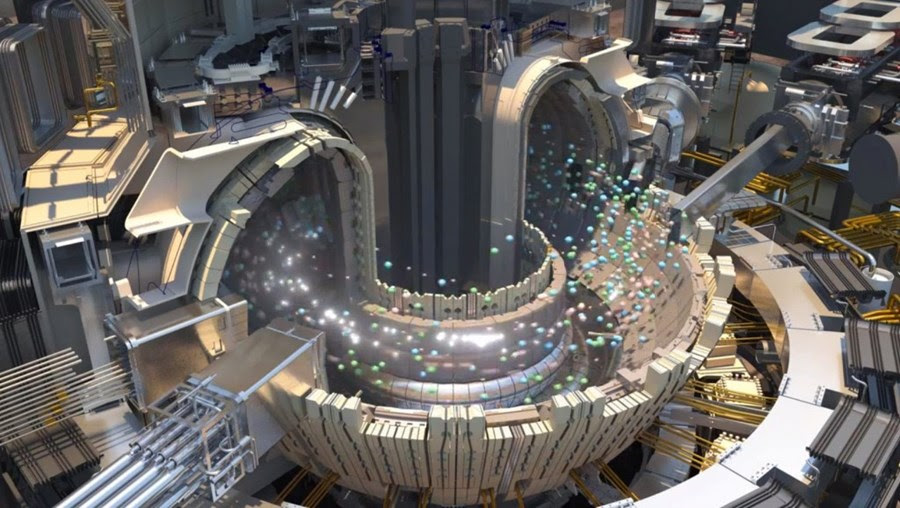 The WA branch of the AIP can look forward to a packed schedule in November.
AIP-WA Postgraduates Conference – See what the next generation of WA physicists are cooking up. 

Thursday November 16

, Spice Seminar Room, School of Physics and Astrophysics
AIP AGM Dinner – Once you've seen the future of physics, weigh in on the future of the WA AIP at this year's AGM dinner. Jacob Kirkensgaard will present on soft matter and space partitioning. 

Thursday November 16

, UWA Club. Bookings essential.
Ninth Australasian Conference on General Relativity and Gravitation – In the last week of November, relativity gurus from around the world will converge on UWA to discuss everything new in this resurgent field, including the rise of gravitational astronomy in light of LIGO's historic discoveries. Don't miss it.
It's enough to get a Sydney-sider checking flights.
FLEET Centre opens its doors
The AIP is pleased to announce a tour of Monash University's laboratories for the ARC Centre of Excellence in Future Low-Energy Electronics Technologies (FLEET).
After a quick introduction to FLEET by Director Professor Michael Fuhrer, visitors will check out the laboratories of some of the centre's Chief Investigators – Michael Fuhrer, Agustin Schiffrin, Kris Helmerson and Qiaoliang Bao – before winding up the occasion with wine and cheese.
The tour will be on Monday the 13 November from 6:30pm onwards, at the New Horizons Building at Monash University.
Numbers are capped so register now. The password for the registration page is "AIP".
Nominate for 2018 Women in Physics Lecturer
Who will be the next Women in Physics Lecturer?
We are seeking a woman working overseas who:
has made a significant contribution in a field of physics research
has demonstrated public speaking ability
is available in 2018 to visit Canberra and each of the six Australian State capital cities and surrounding regions.
Please make contact with the woman in physics you'd like to see come to Australia to inspire the next generation of Australian physicists and encourage them to nominate.
Nominations are open until 1 December 2017. Find all the details at:
http://aip.org.au/women-in-physics-lecturer
Physics news & opportunities
Hear the boom, see the flash: LIGO detects colliding neutron stars
Landmark in gravitational wave astronomy resolves cosmo-chemical mystery
The new field of gravitational wave astronomy chalked up another victory last month when LIGO announced the observation of two neutron stars colliding – an event known as a 'kilonova'.
The collision of the superdense stellar husks occurred 130 million years ago in a galaxy far, far away. The ripples in spacetime hit LIGO's detectors on August 17 – during Australia's National Science week, by coincidence. Simultaneously the Fermi Space Telescope witnessed a short gamma ray burst, instantly resolving a 50-year controversy over the origin of these energetic signals.
But the discoveries didn't stop there.
When astronomers around the world scrambled to put eyes on the expanding fireball spawned by the collision, they detected unmistakeable traces of gold and platinum: heavy elements which astrophysicists have long suspected to be the product of kilonova explosions. This particular collision created several hundred earth masses of the stuff – enough to seed a dozen star systems with the essential ingredients of smartphones, MRI machines, and wedding rings.
The collision was the closest of its kind ever recorded, producing the loudest gravitational wave yet, and if it had happened a few weeks earlier – during maintenance – LIGO would have missed it. "I still can't believe how lucky we all are," said Dr. Holz of the University of Chicago. "We're living the dream."
The international campaign to document the collision was a watershed moment in astronomy, combing radio, gamma, visible, and gravitational observations to build a complete portrait of one of the most energetic events in our universe.
www.nytimes.com/2017/10/16/science/ligo-neutron-stars-collision.html
Watching our living cells: Dayong Jin wins PM Prize for biophotonic breakthrough
We need new ways to detect the early stages of disease and cancer. Dayong Jin believes the key is for physicists, biologists, engineers and doctors to work together. And that's what he's doing with his team at the University of Technology, Sydney.
He has created new kinds of microscopes that allow us to watch molecules at work inside living cells. Using quantum dots, lasers, nanocrystals and other technologies, these microscopes will allow us to watch the inner workings of our immune system, see how bacteria become resistant to antibiotics, and to find one cancer cell amongst millions of healthy cells. He's working with Olympus to commercialise his inventions.
At a black-tie gala in Canberra last month, Dayong Jin was recognised for his accomplishments with the $50,000 Malcolm McIntosh Prize for Physical Scientist of the Year, which honours outstanding research by an early-career scientist. The honour is only the latest in a distinguished career for the young innovator, who now leads an industry research hub dedicating to exploring the full potential of his new techniques.
You can read his full profile, and video here.
And meet the other winners on the Prime Minister's Prizes for Science webpage: www.science.gov.au/pmscienceprizes
Understanding the world in quantum: Jacq Romero receives L'Oreal Fellowship
Dr Jacq Romero from the University of Queensland received one of this year's L'Oreal Australia For Women in Science fellowships.
Here is what they had to say about her work in their citation – and you can watch the video here.
"Jacq's research lies within the mysterious world of quantum physics and the intriguing theory of entanglement – that information is shared between particles regardless of how far apart they are (even existing at opposite sides of the universe!).
"The quantum world is relatively unknown, but holds a lot of potential for the future, in terms of increased capacity to transmit data, increased security, but more importantly unlocking a new science not yet fully understood. Jacq creates large quantum alphabets using a less well known property of light, known as the orbital angular momentum (or OAM). By creating an alphabet where the different OAMs, which are the different helical twist formations of a beam of light, serve as the different letters, Jacq is able to create a unique quantum encoding system of a much larger capacity (theoretically infinite!). By creating quantum alphabets, Jacq is able to unlock some of the mysteries of the very puzzling properties of higher dimension quantum information.
"Jacq will provide the first experimental evidence to an existing theory to verify the fundamental differences in the way information works for larger quantum alphabets, compared to the classical encoding system we use today. Jacq's findings will provide critical knowledge as we start to access more of the benefits of the quantum world."
Read more about Jacq's work, and that of the other recipients at: www.forwomeninscience.com.au/news
Steve Frisken, Ewa Goldys and Sarah Ryan among new ATSE Fellows
The Australian Academy of Technology and Engineering has elected 25 new Fellows for 2017 with physics and applied physics disciplines well represented, including:
Dr Steve Frisken, a world leader in optical communications, the 'backbone of the internet'.
Professor Ewa Goldys, who pioneered a unique, non-invasive label-free fluorescence tool providing a colourful 'fingerprint' for deadly diseases.
Dr Sarah Ryan, one of the world's most experienced reservoir geophysicists, as well as an inventor, innovator, and advocate for STEM.
The new fellows join a host of 800 experts from across the applied sciences with a shared objective to improve the lives of Australians.
NHMRC Grants – latest recipients
Physics and applied physics topics were also well represented in the latest funding round of the National Health and Medical Research Council. Bioimaging, nanotechnological implants, and novel approaches to radiotherapy were all awarded significant funding. Here are just a few of the worthy recipients:
Dr Majid Ebrahimi Warkiani of UNSW is making a 'tumour-on-a-chip' – a micro-laboratory for cancer therapy that may help us teach the body how to find and destroy its own cancerous cells.
Dr Karan Gulati of Griffith University is using nanotechnology to finesse the next generation of medical implants – devices designed to co-operate with the body, helping instead of harming.
Dr Chun Xu of the University of Queensland is building nano-scaffolds to aid bone regrowth in osteoporosis sufferers, combining purpose-designed nanomaterials with advanced 3D printing techniques.
Prof Boris Martinac of the Victor Chang Cardiac Research Institute is looking into mechanotransduction – the mysterious ability of living cells to turn mechanical stimuli into electrochemical signals.
All in all, the 2017 NHMRC Grant Application Round involved the commitment of more than $237 million to fund health and medical research.
Seeking speaker for Girls in Physics Breakfasts
The Vicphysics Teachers' Network invites women who have made a contribution in physics or engineering to be keynote speakers at their Girls in Physics Breakfasts in 2018.
There will be two breakfasts in Melbourne and three breakfasts in regional Victoria in Geelong, Ballarat and Bendigo.
At each breakfast students from Years 10 to 12 will share a table with, and ask questions of, two or three young women who are either in the early years of a career in physics or engineering, or are still at university as an undergraduate or a post-graduate.
A key feature of each event will be an address by a woman active in physics.  The breakfasts will be held in March to June 2018.  The exact dates will depend on the availability of the speakers.
Vicphysics is seeking women to speak at one or more breakfasts who:
Have public speaking experience,
Offer a topic that will engage the secondary students present as well as the young women,
Available to speak at some time between March and June.
There will be an honorarium for each speaking engagement.  Travel and accommodation costs will also be covered.  For any queries, please email Vicphysics at vicphys@vicphysics.org.
Nominations can be made online at http://www.vicphysics.org/speaker.html
Nominations close Friday December 2017.
Recent PhD awardee sought for Industry Fellow at University of Melbourne
Have you recently gained your PhD in physics? Are you keen to transition from purely academic work to using physics for direct problem-solving in industry and for the immediate benefit of society?
A position has opened up at the University of Melbourne for an Industry Fellow in Physics. The recipient will conduct research on industry-related problems in collaboration with the Scientific Solutions Group at Brookfield, and with research students and other academic staff in the School of Physics. Another important aspect will be the development and a delivery of a new university subject in industrial and architectural physics.
The position pays from $69,148 to $93,830. Applications close on 10 December so don't wait!
https://jobs.theconversation.com/jobs/18122-industry-fellow-in-physics
Aussie physics in the news
Nobel Prize in Physics: Australians helped in gravitational waves research (The Australian)
http://www.theaustralian.com.au/higher-education/nobel-prize-in-physics-australians-helped-in-gravitational-waves-research/news-story/ec0e7e109e915a76b89fc0453d241551
Physicists find we're not living in a computer simulation (COSMOS)
https://cosmosmagazine.com/physics/physicists-find-we-re-not-living-in-a-computer-simulation
Lauded UWA research delivers a Nobel prize (West Australian)
https://thewest.com.au/news/wa/lauded-uwa-research-delivers-a-nobel-prize-ng-b88618969z
Australian Scientists Just Solved A 30 Year Old Quantum Measurement Mystery (Gizmodo)
https://www.gizmodo.com.au/2017/10/australian-scientists-just-solved-a-30-year-old-quantum-measurement-mystery/
Prime Minister's Prizes for Science: Sex, toothpaste and genes (Business Insider)
https://www.businessinsider.com.au/prime-ministers-prizes-for-science-sex-toothpaste-and-genes-2017-10
Gravitational waves: Australian scientists first to confirm radio signals from two colliding stars (SBS)
http://www.sbs.com.au/news/article/2017/10/17/gravitational-waves-australian-scientists-first-confirm-radio-signals-two
Gravitational waves breakthrough: Adelaide University scientists play role in major space research (Advertiser)
http://www.adelaidenow.com.au/technology/science/gravitational-waves-breakthrough-adelaide-university-scientists-play-role-in-major-space-research/news-story/4dfc779c3be6d54f8f605c39385bbedf
Books for review
If you are interested in reviewing one of these books for publication in Australian Physics, please contact the editor Brian James at aip_editor@aip.org.au.
Quantum Optomechanics by W P Bowen & G J Milburn
Materials Aspect of Thermoelectricity edited by Ctirad Uher
Blackbody Radiation: A History of Thermal Radiation Computational Aids and Numerical Methods by Sean M. Stewart, R. Barry Johnson
An Introduction to Quantum Theory by Jeff Greensite
The Dark Universe by Catherine Heymans
Complex Light by Jeff Secor, Robert Alfano and Solyman Ashrafi
The Physics of Thermoelectric Energy Conversion by H Julian Goldsmid
Semiconductor Lasers: Stability, Instability and Chaos, 4th Edition by Junji Ohtsubo
Basics of Laser Physics by Karl F Renk
Problem Book in Relativity and Gravitation by Alan P Lightman, William H Press, Richard H Price and Saul A Teukolsky
Welcome to the Universe: An Astrophysical Tour by Neil deGrasse Tyson, Michael A. Strauss and J. Richard Gott III
Events
Reach a bigger audience. The Australian physics events calendar is the definitive source for physics events around the country. If your physics event isn't listed here, ask us about adding it, having it included in these regular bulletins, and tweeted from the AusPhysics account.
ACT
[ACT] Australia's role in looking for life on Mars (Dawn of the new space age talk series)
Tue, 5 Dec 2017, 11am
THE SHINE DOME ,15 GORDON STREET AUSTRALIAN CAPITAL TERRITORY
NSW
[NSW] NSW AIP Postgraduate Awards Night
Tue, 14 Nov 2017, 2pm
University of New South Wales, Business School Lounge on the top floor of the Australian School of Business, Kensington Campus
[NSW] NSW secondary science teacher professional development day (December)
Fri, 8 Dec 2017, 9:25am
ANSTO Discovery Centre, New Illawarra Rd, Lucas Heights, NSW
QLD
There are no upcoming events.
SA
There are no upcoming events.
TAS
[Tas] The Birth of Suns
Thu, 30 Nov 2017, 6pm
Physics Lecture Theatre 1
VIC
[VIC] ANSTO PD for teachers (November)
Thu, 16 Nov 2017, 9am
Australian Synchrotron, 800 Blackburn Rd, Clayton, Victoria
[VIC] 2017 AIP Nobel Public Lecture
Thu, 16 Nov 2017, 6:30pm
Nick Hoogenraad Auditorium, LIMS1-101, LIMS building, La Trobe University
[VIC] the Sun Rises For Free: the science of solar energy generation
Mon, 27 Nov 2017, 5pm
Lecture Theatre S4
[VIC] When freezing cold is not cold enough: Nobel Laureate Wolfgang Ketterle
Thu, 30 Nov 2017, 7pm
Swinburne University
[VIC] Lunch with a Laureate: Wolfgang Ketterle
Fri, 1 Dec 2017, 12pm
Monash University Clayton Campus
[VIC] Selby Lecture, RMIT Uni, Melbourne City Campus, 5:30pm Friday 8th Dec 2017
Fri, 8 Dec 2017, 5:30pm
RMIT, Building 80, Level 4, Room 11
WA
There are no upcoming events.
 denotes AIP events
Conferences
[NSW] IPOS Symposium 2017: Nanophotonics and Nanofabrication
Tue, 21 Nov 2017, 9am
Harry Messel Lecture Theatre
[VIC] ANSTO User Meeting 2017
Wed, 22 Nov 2017
Australian Synchrotron
[QLD] Conference on Optics, Atoms and Laser Applications (KOALA)
Sun, 26 Nov 2017
St Lucia Campus
[Qld] IONS KOALA 2017
Sun, 26 Nov 2017
Women's College, The University of Queensland, St Lucia, 4072, QLD
[WA] The Ninth Australasian Conference on General Relativity and Gravitation
Mon, 27 Nov 2017
University of Western Australia, Perth, Australia
 [NSW] AIP Annual Scientific Meeting
Sun, 3 Dec 2017
UNSW, Sydney, Australia
[NSW] CAASTRO Galaxy Convention
Mon, 4 Dec 2017
Sydney Nanoscience Hub, The University of Sydney
[VIC] Frontiers in Nanoplasmonics Workshop
Thu, 14 Dec 2017, 9am
Green Brain Conference Room
[NSW] International Conference on Nanoscience and Nanotechnology
Mon, 29 Jan 2018
University of Wollongong
[NSW] The 42nd Annual Condensed Matter and Materials Meeting
Tue, 30 Jan 2018, 2pm
Charles Sturt University, Wagga Wagga, NSW, Australia
[VIC] 5th Asian and Oceanic Congress on Radiation Protection – AOCRP5
Sun, 20 May 2018
Melbourne Exhibition & Convention Centre
[NSW] 9th Vacuum and Surface Science Conference of Asia and Australia
Mon, 13 Aug 2018
SMC Function and Conference Centre
Contributions and contact details
Please get in contact if you have any queries about physics in Australia:
(Sent by Science in Public, on behalf of the Australian Institute of Physics, www.aip.org.au)
This is a bulletin sent to members of the Australian Institute of Physics and others with an interest in physics.
Our mailing address is:
Science in Public Pty Ltd
82 Hudsons Road
Spotswood, Vic 3015
Australia